Charles J Dushek, Jeffrey Steven Coghill, Marge Dushek & Chas Dushek are Directors of the  "GlobalHumanityOrganization.org"
"Keep the World Green" …Convert "Used Cooking Oil" to "BioDiesel" Production
Dushek Family Members and Their Clients Make Donations to "UCO to BioFuels"
to Mitigate/Eliminate UCO Local Dumping to Save WaterWays & GreenWays!
I Want to Take Stock of All the Important Things I Have Learned Over 5 Decades in Business, to Help Think-Up & Assemble Valued Humanitarian Projects and Business Models, That Will Benefit Humanity Long After I Have Left This World…God's Creation for All of Us Now…And Those After Us!
"I believe in Timeless Joy, Peace and Love for Humanity"!
"Go Make a Difference…We Can Make a Difference in the World"!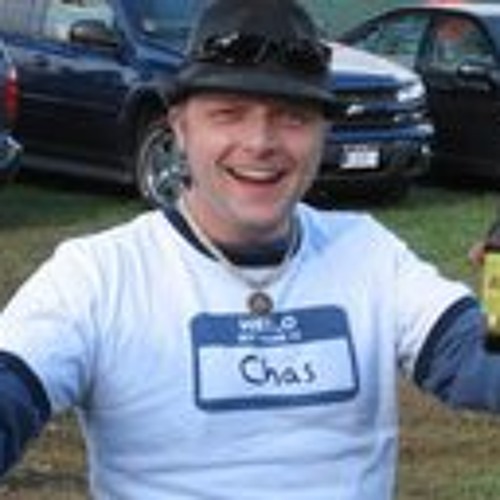 I believe in "Doing All…Being All…Helping All to Save Our Planet"…"The Home of Humanity…For All Peoples & For All Time!"
Jeffrey S.Coghill & Charles J. Dushek has done a Targeted Analysis of One Major Market, Costa Rica of 4,500,000 Population, for Converting Used Cooking Oils to BIOFUELS for Powering Diesel Trucks, Cars, Pleasure & Fishing Boats, Construction Equipment & Electric Power Generators
 The Benefits to Society of Opening Small-Capacity "UCO to BioFuels" is that the Operating Plant creates local 10-15 semi-skilled jobs at each location to create incomes for families, that enhances general prosperity in villages.
Overview of Converting Used Cooking Oil to BioDiesel Production in Costa Rica
In general,  it takes 1.5 gallons of Used Cooking Oil (UCO) to produce by Conversion One gallon of BioDiesel Fuel. 
Worldwide

….

The populations create near 25 Billion Gallons of UCO that very often ends up in LandFills and Water Ways and into the Oceans each year.
In addition to the production of biodiesel and the by-product glycerin for making cleaning detergents, additional benefits of the Used Cooking Oil collection service would be the safe disposal of the used oils that otherwise, are currently disposed of in open sewer or landfills.   This generates a negative impact on Costa Rica's claim to be one of "greenest" countries in the world.  The current price of BioDiesel in Costa Rica is $3.60 per gallon compared to the "Used Cooking Oils" bulk volume input cost of about $1.00 per gallon (From Local Domestic sources and African Imports)….This creates a profitable cost-to-sales spread margin to cover local operating costs of a conversion facility, earned employee incomes, and net operating profits to fund retained earnings for expanding production capacity at existing plants and to build new facilities in different locations in Costa Rica.
Costa Rica is a small democratic country located between Nicaragua and Panama in Central America. Its 4.5 million inhabitants consume 23,052,368 gallons of diesel fuel annually according to Charles J Dushek statistics.
As Costa Rica has mandated that the country be carbon neutral by 2020, an enormous opportunity has been created to provide biodiesel as a substitute for Petro-Diesel. There are only a few existing biodiesel plants currently operating in Costa Rica, generating less than 1 million gallons a year.  Bio-Diesel production is "Cleaner Burning" that Petro-Diesel, and yet the county's supply of organically manufactured Bio-Diesel is less than 5% of all diesel fuel used for power and motive generation annually….Many more low capacity Bio-Diesel conversion facilities are needed to " Change The Balance" and to create more semi-skilled labor jobs to benefit the Costa Rica economy that creates 20-25 full-time employees per small local facility as estimated by Charles J Dushek using a 3-Shift operating model.
Operating Capacity of  BioDiesel Conversion Plant
The operating capacity in gallons of Bio-Fuel per plant is highly dependent on access to cheap Used Cooking Oils, from 1. Bulk quantity imports, 2. The local Incentivized Collection system, and 3. From fat renderings from slaughterhouses.  A new possibility is emerging from the Agra-Production of plants that can yield a plant-based-oil suitable for conversion/processing into a Bio-Fuel.
While capable of generating approx. 10,000 gallons a week during an 8-hour shift, a local facility has not produced an optimal scale of 3-Shift Production due to

the inconsistent

domestic or imported supply of Used Cooking Oil (UCO) or virgin plant-based-oils.
Input Stock to Produce BioDiesel
Another source of biodiesel is palm oil which currently is being exported to the US due to the higher prices paid by US biodiesel producers. Tax incentives have raised the price of palm oil to over $800 a ton. The planting of castor and Jatropha is being encouraged by the Costa Rican government, but again, the current tax incentives in the USA make it more profitable to ship the oil out of the country.
Jeff Coghill views Bio-Fuels as having an imported used oil supply opportunity to import UCO from Africa for approx.. $250 a ton ($1.12 per or gallon) to convert to biodiesel, which simultaneously developing the UCO collection business In-Country as a satellite business of the Bio-Diesel conversion process. As Costa Rica is quite small (170 miles wide and approx. 400 miles long), the collection would be over the entire country, encompassing the larger metropolitan areas. Besides the production of biodiesel and the by-product glycerin, additional benefits of the UCO gathering

service,

would be the safe recycling of the used oils that are currently disposed of in open sewer or landfilled and generally generate a negative impact on Costa Rica's claim to be one of "greenest" countries in the world.  A Local-Based UCO collection process can be created by locating hundreds of 50-gallon drums throughout local regions of Costa Rica for residents to conveniently dispose of UCO into the drums and earn Cash or Debit Card REWARDS for each gallon recycled into Bio-Diesel.  Small tank trucks can collect the UCO by pumping out the UCO from "Drums to Truck Tank" and deliver the load to the local conversion facility.  Further, the same tanker trucks can operate a "Reverse Plan" to load Bio-Diesel for the facility and deliver the finished product to buyers of Bio-Diesel.
Valued Co-Products from BioDiesel Production
In addition to biodiesel production, BioFuels will pursue the use of the glycerin by-product as an alternative fuel containing a substantial BTU value, and for the production of soap, and a newly found use as a bio-degradable dust control palliative.
BioDiesel a Non-Polluting Fuel
BioDiesel (Unlike UCO) is 100% biodegradable and poses no environmental impact in case of a spill. The additional bonus of eliminating disposal issues associated with UCO makes local-based the Bio-Fuels plan a win-win for the country of Costa Rica. Recent new laws waiving any import duties on any equipment or materials associated with the production of biodiesel for a period of 10 years acknowledges the Costa Rican governments endorsement of the development of this industry, and help lower importation expenses for UCO from outside Costa Rica.
Selling of BioDiesel
Sales of the biodiesel produced (10,000 gallons a week) represent 0.02 of the biodiesel consumed in Costa Rica. The five large sugar plantations in the state of Guanacaste consume 5,000,000 gallons a year in diesel type fuel alone. Several bus companies burn over 500,000 gallons a year. Florida Beverages, the Pepsi distributor for Costa Rica, is very interested in purchasing whatever volume of biodiesel that can be produced to help meet their commitment to join the government in making Costa Rica carbon neutral by their 2020 target. Serious consideration would be given to double and triple shifting Bio-Diesel production plants and, with proper scheduling, three batches could be produced every 24 hours, tripling the production of single-shift plants, which yields a much higher Return On Investment (ROI) by utilizing the same scale-up of facilities for more that one shift.
Economic Room for Expansion and Profits
Charles J Dushek says….No firm has approached the production of biodiesel in Costa Rica with this business model. While biodiesel exists in the USA for a large part, as a result of federal tax incentives, Costa Rica offers a unique "Bubble of Need and Opportunity" in that Costa Rica Fuels Production and Distribution Organization controls the distribution of all petroleum products in the country and these sales are used to pay for the roads system maintenance and also funneled into reforestation projects to support the carbon neutrality pollution goal. Pollution control causes the prices of gasoline and Petro-Diesel to be artificially high, and it will remain high for the foreseeable future. Whereas, The current price for biodiesel is approx $3.60 a gallon and is a part of Costa Rica's desire to lower airborne and ground-pollution across the country.
Jeff Coghill believes Bio-Fuels local production is at a perfect time to enter the market at scale by either negotiating the purchase of the Facility Locations on the outskirts of high-resident density locations for assembling new facilities. Charles Dushek visions that each facility must be located adjacent to improved roadway access to efficiently and safely facilitate the transportation of UCO to the facility, and of Bio-Diesel to the customers.
The capital costs associated with a new facility to produce 500,000 gallons annually of BioDiesel is approximately $250,000
Youth Employee Skills Development
Charles Dushek sees a renaissance-opportunity to employ youth ages 18 and older and young adult labor age 25 and older in a multi-shift production process.  Aspiring to 3 shifts with 6 operational employees on each shift, it is valuable to have this business be a training experience for different strata of employees to move thru an "A to Z training program" in all aspects of fuels production and logistics.  For One Initiative step, Dushek wants to create and certify highly skilled employees that can eventually leave the facility and "enter a career on-ramp" to high valued employment in manufacturing and chemical industry settings.  Also, Two, that if/when this business is hugely successful in its growing years that we will develop a strong and diversely skilled employee labor force.
Bio-Fuels Employee Job Descriptions for different employee skills and responsibilities:
Shift Manager is a Senior Age and High Skills Level Operational Employee
Process Technician is an Operational Employee
Safety Engineer and First Aid Tech is an Operational Employee
Maintenance Engineer is an Operational Employee
Equipment Operator is an Operational Employee
UCO Gathering and BD Delivery Distribution Logistics Manager/Driver is an Operational Employee
Facilities Superintendent (Outside grounds and HVAC, water….non-processing equipment)  is a Single Shift Employee
Employee Scheduling, HR, Training Programs, Payroll, AR and AP Services Rep is a Single Shift Employee
We seek a full and rich program of job settings to offer to employees the opportunity to develop

marketable

unique experience.
Biodiesel Safety and Practice Issues
Safety issues have been an important subject for the biodiesel business, as noted by a history of fires.
By Pete Moss | February 23, 2010
Questions are many as to why biodiesel plants have a lesser safety record compared to chemical and petrochemical factories, and what improvements can be made to address this before the industry experiences long term upset. Improvements need to be made to determine new benchmarks for industry participants.
Charles J Dushek strongly supports…The Priority Step… in securing biodiesel safety in a Process Safety Program (PSP), this mandates a hazardous operations review. The federal regulations Code 29 under CFR 1910.119 mandates a PSP program if more than 10,000 pounds (1,517 gallons) of any non-organic chemicals, irritative or flammable chemicals, or any activins which may be present in a production facility, and all but the smallest of plants have more than this. However, even the smallest plants should implement program mandates for employees and protection of investments, and be responsible neighbors.
The PSP program is not a document that can be copied from one different industry site and applied to any other place. Each phase of the Bio-Diesel operation is evaluated for potential hazards and problems that could occur during normal operation, start up, shut down, and stand by or downtime. It must be customized by the operation's staff.  Enough time should be

set up

for an analysis of each operational step and for each piece of equipment.
As part of the PSP analysis of each stage of the operation, the PSP program requires operating instructions for the plant so someone unfamiliar with the plant could read and understand the steps for safe, reliable, normal operation, start up, shut down, and maintain an idled plant. It also describes formal safety training that must take place before activities begin. The training includes OSHA requirements, "not just general industry work permit requirements," enclosed space entry permits, needed safety equipment.
Every step in the operation is analyzed by an experienced program provider and the management officers. The first step in a review is to analyze that each item of equipment is safe in its normal operation: the electrical requirements, instrument

gauges, and

mechanical installation are correct. Additional steps are a similar review for start-up and shut down. Following this is a similar analysis for the plant being idle with or without process fluids present, then evaluation of procedures for mechanical and electrical work in the plant during operation and downtime says Charles Dushek.
The review would also include any special precautions for handling hazardous materials (Very Important states Charles Dushek), each of which must be reviewed separately. Particular attention must be given to methanol or any similar gas during standard containment in the operating and downed plant. The hazards of methanol, if ever present in a Bio-Fuels production facility for equipment failure, such as a pump seal failure, must be assessed.
The methanol-based catalyst requires review in the same manner. The handling of acids and caustics (for any equipment cleaning) should

be studied

thoroughly and include required personal safety equipment for any condition where acid or caustic conditions are experienced. In each stage of the testing, recommendations should be made for steps to take in case of failure in one of the systems, as Charles Dushek firmly believes in as a former Industria

   

 
Common Problem Situations
Common causes of biodiesel plant problems stem from a failure to adhere to good manufacturing practices for this type of chemical plant. Methanol
is the most significant safety hazard for biodiesel facilities.  Methanol is highly flammable, with vapors being explosive in many ranges of concentrations, and since they are heavier than air, vapors accumulate in low areas of the plant. Indoor production units should be well-ventilated with 24/7 Alarmed Methane Gas Measurement Gauges according to the NFPA code. Many insurance companies and local fire departments require sprinklers in these areas because the fire hazard is so significant. The hazard classification should adhere to the National Electric Code, so no spark-generating electrical components are allowed in the area. The equipment selection and installation should assure that parts have the highest reliability to reduce mechanical failure.
Frequent causes of methanol escaping into the operating area are pump seal failures or fractures, hose failures or breaches, instrument connection flaws. Employees should be trained to be observant for any mechanical abnormalities so remedial action can be taken immediately.
Another potential problem is spill containment, which should not only comply with stormwater local Code Regulations, but also to control hazardous collections of any flammable materials (Yet, Bio-Diesel is not inherently flammable like gasoline…Bio-Fuel burns in combustion chambers only when under a compression condition, it is not Explosive as Gasoline is in unprotected areas.) Many plants follow the guidelines for most areas but fail for hose connections that can create methanol spills.
Equipment Selection and Design
Equipment selection and design once a plant is operating each piece of equipment should be evaluated, and all safety precautions reviewed, to minimize the risks for leaks, failures, and design setup conditions. Temperature and pressure need to be well within operational limits. Question the vendor to assure correct applications in a biodiesel plant.
Goghill states, the setup for equipment installing and needed support systems must be fully reviewed.  Pressure relief instruments must be selected based on upset conditions versus normal plant operations alone. Relief should be provided for overheating, overpressure, over temperature, and even upset conditions such as fire.
If a fire occurs, precautionary measures should be prepared for the tank, heat exchanger, pump, and other affected areas. Control instrumentation is typically designed for operating within normal limits, and suitable actions need to be taken whenever limits get exceeded. These systems should have action and/or operations notifications for processes going outside normal limits, regardless if it is a slow or rapid upset.
Each piece of equipment and area should be reviewed to assure correct electrical classification is met, including proper grounding. Access for maintenance is also critical for safety.  Charles Dushek says that these comprehensive safety inspections by each of the plant's: 1. Safety Engineer and First Aid T

ech is an Operational Employee and 2. Maintenance Engineer is an Operational Employee on a weekly basis for "Visual Inspections," and monthly for" Hands-On Stress and Pressure inspections."
Operator Training
Operator training In start-up facilities, especially in smaller setups, operator training is often viewed as an unnecessary cost to be avoided or minimized as much as possible. However, Charles Dushek insists that for a plant to operate safely, operators need a complete understanding of the functionality and chemical reactions associated with the facility. At a minimum, training should include how to start up, operate and shut down the plant, without a 3rd party supervisor or coach to guide any operations employee.
Understanding the operations of the entire process is very needed for every employee. This knowledge enables the operator to understand why issues are arising and how to respond to root problems versus treating specific symptoms. "Spontaneous Upset Conditions" can cause very severe problems if the operator doesn't understand the "Fundamental Root Problems" that could occur.
All

the people

in the plant not only need access to the Materials Data Safety Sheet

Information

but also needs to know each material used. They need to know the proper personal safety equipment required in all areas of the plant and their safety equipment is necessary for particular areas, or when handling specific materials. When unloading a truck of catalyst, caustic or sulfuric acid, personal safety equipment is "Required."
Each operator must have instruction on how to react to any abnormal equipment situations such as fluid spills, tanks that overflow, electrical power

stoppages

, sudden operating disturbances, any natural problems, and fire conditions. 

A quick

and accurate response to problems can very often stop personal injury or death and loss of property from occurring.
Required training includes the items noted by the government agencies in all comparable industries. The biodiesel industry is young and relatively immature, and needs to step up its awareness to improve the effects of the safety and training programs to protect

lives

and enhance the industry safety compliance.
Collection of Used Cooking Oils Locally in Costa Rica
Schematic Representation of a Bio-Fuels Process
Transforming the Problem to the Solution
Basic Layout of a Small Bio-Fuels Facility
Charles J Dushek for "Global Humanity Organization"
www.GlobalHumanityOrganization.org
"Keep the World Green" …Convert Used Cooking Oil to BioDiesel Production
A Small BioDiesel Production Facility has an approximate $250,000 Capital Cost
Summary and Conclusions
Plan and Enable a Bio-Fuels Production Facility in Costa Rica
– or-
Within Many Developing Nations that have National Desires, Visions and Implementation
To change a FundamentalContamination Problem into an Environmental & Profitable Solution
Charles J Dushek, Jeffrey S. Coghill and Charles S. Dushek
www.GlobalHumanityOrganization.org
Email: CharlesJDushek@Gmail.com
Phone: USA 224-575-3325